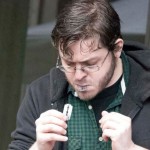 Magic Dan
Dan has been doing magic since his childhood and started performing sideshow stunts in 2010. He started doing the act that would eventually evolve into this circus as part of a touring variety show called "Pure Fun". The Pure Fun Tour was organized together with Andrue Coombes and included Motivational Speaking, Magic/Sideshow, Puppets, Storytelling, a Foraging Workshop, and Music. It had 3 iterations and crossed the country twice, playing mostly at DIY and punk show venues.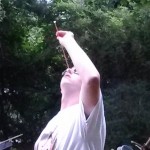 Indestructible Adam
Also known as "Adam the Clown", Adam got his start in clowning. He was accepted to and graduated from Ringling Bros. Clown College and toured with the Ringling Bros. circus until he was put out of commission with stomach problems due to eating fire. After Ringling, he became an active member in the Hills Mills Clown Band where he is a drummer and a master juggler. He met Dan in 2013 and the two began working together to bring an independent circus to life.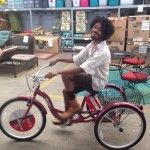 Christo-fear
Chris began his performing career as a musician. He is a talented multi-instrumentalist with a preference for stringed instruments. He joined the circus in 2015 as an apprentice juggler also providing stagehand assistance and music for the show.